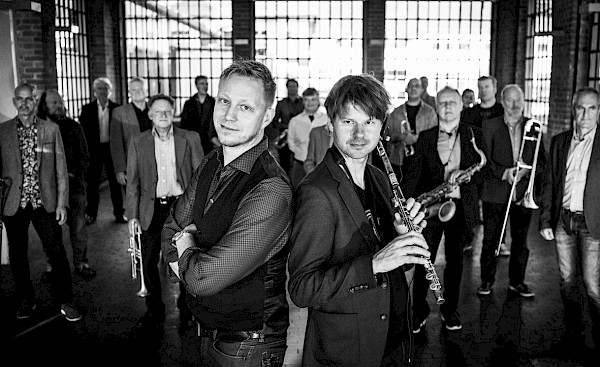 That Tingvalls's music not just work with piano trio or piano solo shows last night's with SWR bigband which played a whole concert with Tingvall's songs. His Swedish colleague Magnus Lindgren (see picture) arranged the songs and conducted the bigband while Tingvall accompanied as a solist.
Tingvall, who was really happy about this cooperation, composed extra two brand new songs for this concert.
Martin Tingvall: "This year I'm trying new musical directions, such as musical, new compositions for films and now this cooperation with SWR bigband and Magnus Lindgren. These new cooperations are such a pleasure and a great inspiration for my creativity both in playing and composing."