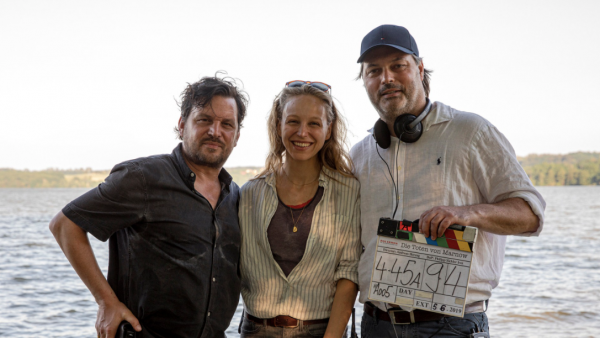 Martin Tingvall composed the title music and the entire soundtrack for the new series "Die Toten von Marnow". In the ARD Degeto / NDR co-production, the inspectors Lona Mendt (Petra Schmidt-Schaller, middle) and Frank Elling (Sascha Gersak, left) investigate the case of a serial killer who seems to select his victims incoherently. But nothing is what it seems. "Die Toten von Marnow" was shooted in autumn 2019 in Mirow (Mecklenburg Lake District), Schwerin, Hanover, Wolfsburg and Berlin. Director is Andreas Herzog (on the right).

Martin Tingvall: "This series really suits me very well. The many images of nature from Mecklenburg-Western Pomerania - a bit like Sweden - combined with great tension, sometimes real action and then again the deep melancholy of the two main actors. With "Die Toten von Marnow" Andreas Herzog (director) created a masterpiece, I really enjoyed to compose the music!"

The series will be sent in March 2021.