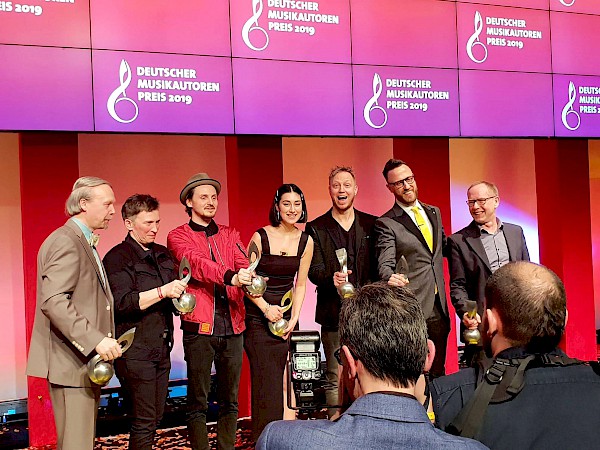 Congratulations! The German collecting society GEMA honored at a special ceremony in Berlin composers and lyricists for their extraordinary musical works. Besides Martin Tingvall also e.g. Arvo Pärt, Wolfgang Rihm, Namika and Maxim received an award.

Martin Tingvall received the award in the category "Jazz/Crossover". The live performances of Martin Tingvall excited an audience of 400 invited guests.
Martin Tingvall: "This price is a huge honor! I have always worked in different musical genres and don't like when musicals genres are seen as seperate boxes. Therefore I'm extra happy about receiving an award in the category "crossover"."